A welcoming and exclusive venue to make your meetings something really special, immersed in the evocative energy of nature. Our reception staff will be at your full disposal to make every event unique and unforgettable.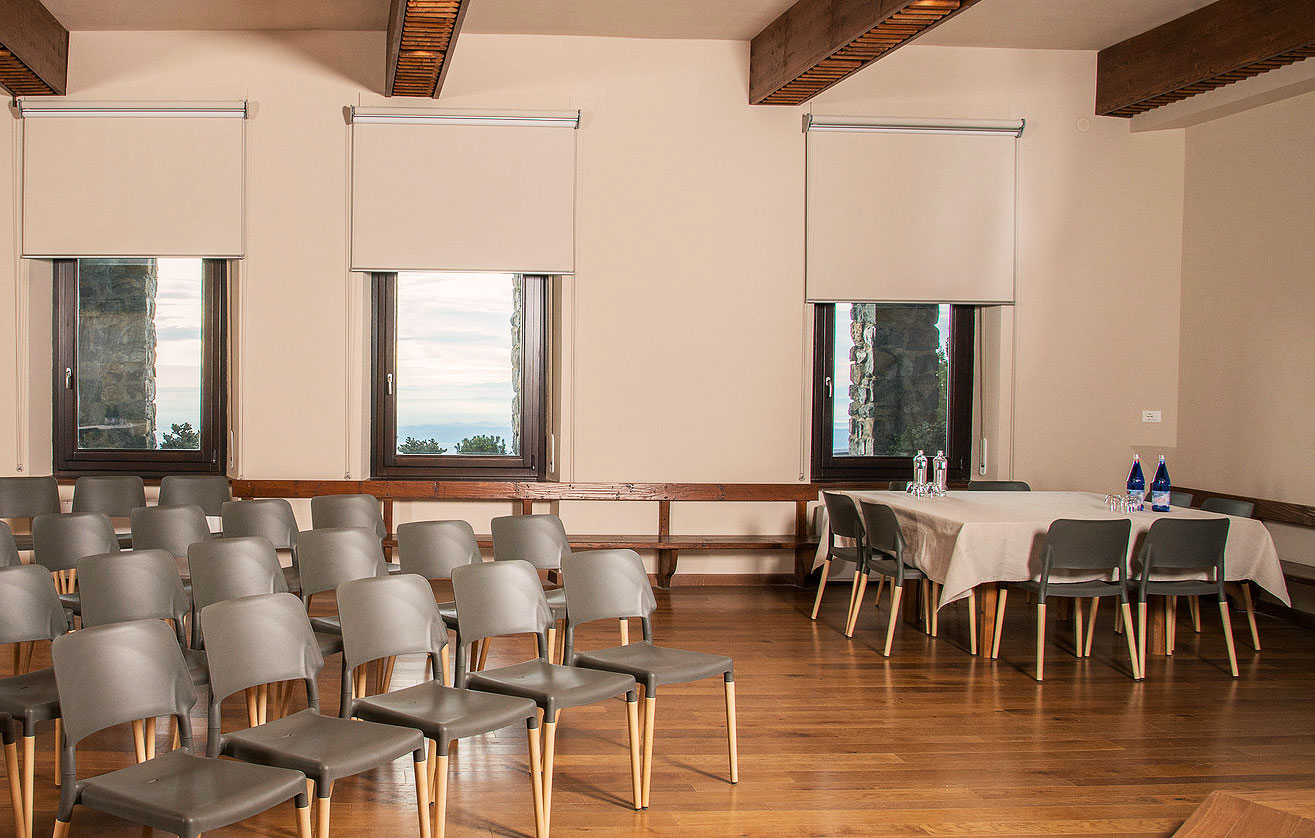 MEETINGS & CONVENTIONS
For organizing meetings, conventions and workshops there is a large, multi-function room with a screen and video projector. It seats up to 50 people and has Wi-Fi.
TRAINING & INCENTIVES
Whether you're looking for management or sales training, team building activities or incentive trips, Oasi Zegna and Albergo Bucaneve provide the perfect solution. Thanks to the expertise of our partners, we can deliver fully personalized indoor and outdoor training courses on the main management themes, including soft, organization and selling skills.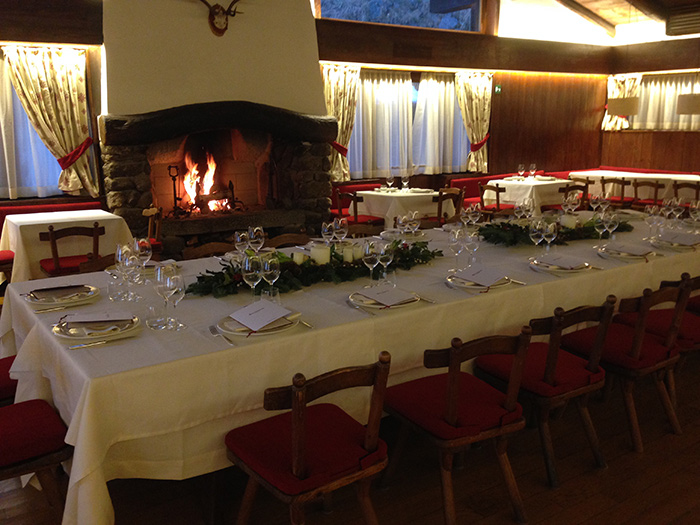 Expedition Experience
Objective: prepare and carry out an alpine ascent of one of the peaks in Oasi Zegna.
Activities:
Setting up base camp
Planning the route to the summit
Sourcing food
Outdoor dinner
Summit climb
Orienteering Experience
Objective: having been accompanied blindfold to the Upper Val Sessera, return to base camp.
Activities:
Make a map of the territory
Define a return route
Find your way using compass&map and landmarks/natural features
Survivor Experience
Objective: survive for 36 hours in Upper Val Sessera with NOTHING.
Activities:
Making tools
Rendering water drinkable
Lighting a fire
Building a shelter for the night
Finding food
Eskimo Experience
Objective: design and build an igloo.
Activities:
Design
Definition of objectives
Drawing up of project Gantt chart
Assignment of roles and tasks
Purchasing of building materials
Building of igloo
Snow Tracking Experience
Objective: find and follow animal tracks.
Activities:
Searching for tracks in the snow
Making plaster casts
Recognition of animals
Making a map of the movements of the various species
Info & Booking
Raffaella Pivani
Responsabile marketing Oasi Zegna
raffaella.pivani@oasizegna.com Tel 015-7591446